Psychic & Mediumship Readings with Cheryl Rae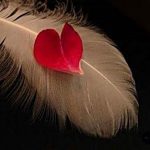 Mediumship Readings are for those who wish to connect with loved ones who have passed over.  Endeavoring to provide evidence such as how they passed or names, dates and information unique to the loved one.  Even more so to convey their messages, love and insights gleaned through their continuing presence with sensitivity and respect.   Please Note I cannot guarantee who will come through on the day
Psychic Readings offer insight into you, others, situations and your life path, past, present and future.
Initially preferring to 'tune in'myself from your birth to the path you are 'choosing' at the moment, the focuss then shifts more specifically to what you want from the reading, answering questions or looking at areas of life you wish to gain insight into.
My approach is down to earth and I conduct readings with sensitivity and compassion, ultimately focussing on inspiring clients as to the future possibilities and potential within themselves, and their life.
For over the phone readings I am able to tune into your voice and give equally comprehensive insight on people, situations or events around you.
 Mediumship/Psychic READINGS FULL July to Dec 2022 ~ 2023 BOOKINGS open Nov 28th 2022
Session Duration: 40 minutes
Location: 9 Moreland Avenue Mitchell Park, South Australia
Cost: $150.00 (including MP3 recording of the session)
Click here for Information & Bookings.
 Mediumship/Psychic READINGS FULL July to Dec 2022 ~ 2023 BOOKINGS open Nov 28th 2022