Cheryl Rae
2009 Psychic of the Year (S.A.)
Professional Member Australian and International Psychics Association
 Has appeared on 5AA, ABC 89.1 Peter Goers, and 102.3FM morning show
Founding Director Adelaide Mystery School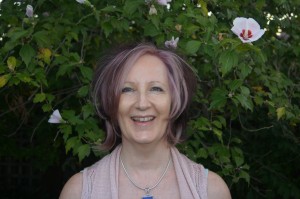 A skilled and experienced Clairvoyant, Medium, Healer and Teacher Cheryl has, for 20years now, helped bring insight, understanding, meaning and inspiration to the many who seek her through Individual Readings, Groups and Teachings.
Cheryl honours and brings integrity to her own gifts and the broader industry through a lifetime of study, practice and learning. She has graduated from both the Metaphysical Studies Centre and the Adelaide Mystery School, as well certifying as a practitioner-teacher in several forms of Spiritual Healing.
She has previously worked/volunteered in organizations such as COPE, Chisholm Place Women's Shelter, Family and Community Services, Lifeline and Mary Potter Hospice
In addition to her own consultancy, she both managed and consulted on professional Psychic Lines and at Crystal Wave New Age Centre and has given readings at Expos and the Spiritualist Church.
She is a great believer, and an amazing example, that psychic and mediumship abilities are no more or less than an aspect of awareness and sensitivity which can be enhanced through different techniques.  Through her courses she has helped many on their journey of awakening.  To read her own story 'Awakening the Sixth sense' click here.
Her down to earth approach, sensitivity and genuine desire to bring light to assist others on their path are highly treasured by all who work with her.  .
Cheryl currently lives in Adelaide South Australia with her beloved and her black cat surrounded by loved ones in both the physical and spirit realms.  She has a special interest in Dreams and dream states and continues to offer individual 'Psychic Readings' at her in house consultancy.  Her own personal website is www.cherylrae.com.au.
In 2009 she was awarded 'Psychic of the Year' and founded the Adelaide Mystery School bringing together experienced teachers of high calibre and expanding her own courses on the Tarot, Psychic Development, Mediumship, Meditation and Dreams and Symbols.
Over the decades, mediumship, ( loved ones in spirit), has come more and more into readings and teaching.
In 2012 she attended International medium 'Tony Stockwells 5 day residential Mediumship Development' in Victoria and trained with Helen Da Vita and in 2014  a 3 day residential with Colin Bates, senior tutor from Arthur Findlay College in the UK, in the Blue Mountains.   I found the Arthur Findlay teaching and seminars validated and expanded my own, were rich in so many ways, and facilitated leaps in my development.
As well as the amazing energy that is created by so much spirit work, it was truly wonderful meeting and working with fabulous teachers  and so many wonderful people all dedicated to spirit.
Now, in addition to weekly Development groups at Adelaide Mystery School in 2015, after 2 fabulous seminars in 2013 & 2014 with Rev Dianne Parker, we are excited to announce 2 more international tutors Helen Da Vita and Sam Duly are also coming to facilitate seminars right here in Adelaide.   For more information go to http://adelaidemysteryschool.com/courses/mediumship-workshop/
Courses Cheryl facilitates at the Adelaide Mystery School are as follows:
Psychic & Mediumship Development
Follow your 'Dreams' – with Lloyd Irving
Individual Consultations Cheryl offers are:  'Psychic & Mediumship Readings'  More information on consultations go to her own personal website is www.cherylrae.com.au.