Basic Meditation
Basic Meditation Course
Next course ~ 2018 dates coming soon!
 facilitated by Bev Coghlan
Basic Meditation is suitable for complete beginners or people wishing to get back into Meditation.
What you will Learn
During this course students will learn basic breathing techniques, Meditation for muscle relaxation and guided visualisation Meditation.
You will also explore affirmations in Meditation, Zen Meditation and Mindfulness Meditation.
Participants should feel comfortable and confident about practicing Meditation on completion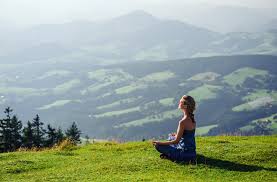 This course enables you to
have a good understanding of the fight or flight reaction

to understand your own stress responses

be able to disengage from a stress response fairly quickly 
Benefits of Leaning and Practicing Meditation
From this course you will be able to choose a Meditation style you feel best suits you and be able to practice Meditation at home.
Participants may become aware of a noticeable improvement in their daily lives through the regular practice of Meditation.
Handouts are given with information on stress management and journaling.
Registered Practitioner IMTTA Holistic Human Development
BOOKINGS ESSENTIAL
Venue: Beauty Cosmos 48 Gully Road, Seacliff Park SA 5049
Duration: 2018 dates coming soon!
Cost: Total $140.00     ~ $50 must be paid with registration 1 mth prior to start, and balance, $90.00, due on the first night of course.
REGISTRATION PROCESS ~ Click here for Bevs Website: http://bevcogs.wix.com/bcosmos-web
For Further Information & Enquiries contact Bev Coghlan: T: 83581449  M: 0434551395  E: bevcogs@gmail.com